Trading 7days
7am-2pm
(public holiday hours will vary)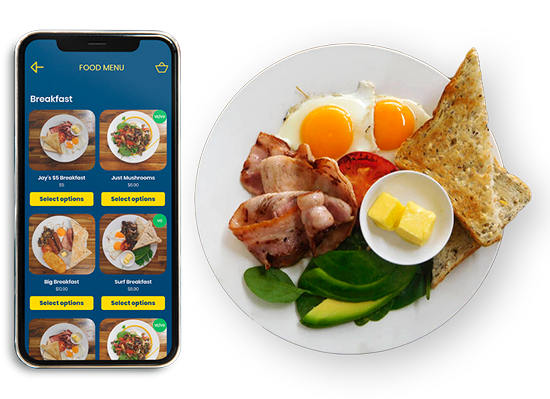 Kirra Beach – Coolangatta
7am to 2pm
7 Days
Public Holidays 7am-12pm
Delicious Food, Sauces and Seasonings at Affordable Prices.
From the legendary "Jay's Brekky" – a full cooked breakfast to a range of traditional and international dishes, Jay's Food Emporium will have something to tickle your taste buds!
We cater for all tastes and our menu includes vegetarian options.
Over 220 Google Reviews with an average score of 4.7 out of 5 tells it's own story.
We invite you to come and try our dishes for yourself!
By public demand, Jay's famous sauces are now available for order.
Yes! We can send them out to complement your own home cooking. 30 sauces are available!
• Homemade in-store
• Ship Australia wide
• Come in and try in-store or order our tasty meals for pick up. Dr Dank
Very happy with the food. Reasonably priced and extremely high quality. Every aspect of the Big Breakfast ($10.90) was absolutely perfect. I even ate the tomato and the mushrooms, which I don't usually do. Service was quick and the menu had a wide range. I even thanked Jay himself at the end. Would highly recommend. Andie J
Great breakfast - simple and delicious, and fantastic value. Service was quick and friendly. Definitely recommend Evil67Impala
What a little gem of a place for breakfast. Great prices and service. Awesome homemade sauces. Jason Woodward
Great $5 bacon and eggs... Good coffee great milkshakes... Great service.. low key family spit .. loved by locals Debbie Tasker
Very tasty food at good prices. Quick polite service. Side walk tables or indoor tables. Lovely iced coffee. $5 all day breakfast- can't go wrong with that.